Is it hard for you to work in a foreign language? Do you have a multinational working team and branches in different countries? Do your employees have language difficulties? It's not a problem any more! Now TeamWox Collaboration Software can be translated into any language of the world!
Solving the language problem you leap the last barrier to high efficiency. We have developed a special website, where you can quickly and easily translate TeamWox collaborative tool into any language. From now on, you can create an additional language pack for TeamWox groupware and forget about language problems.
Need the Zimbabwean Language?
Here you are! Language packages for TeamWox collaboration software can be edited at translate.metaquotes.net. All you need to do is submit an application to be registered as a translator. Based on this application, we will create an account for you and you can start adding your own translation. As soon as the translation is ready, it will be added into the collaboration system setup package and you will see it in your TeamWox groupware with the next update!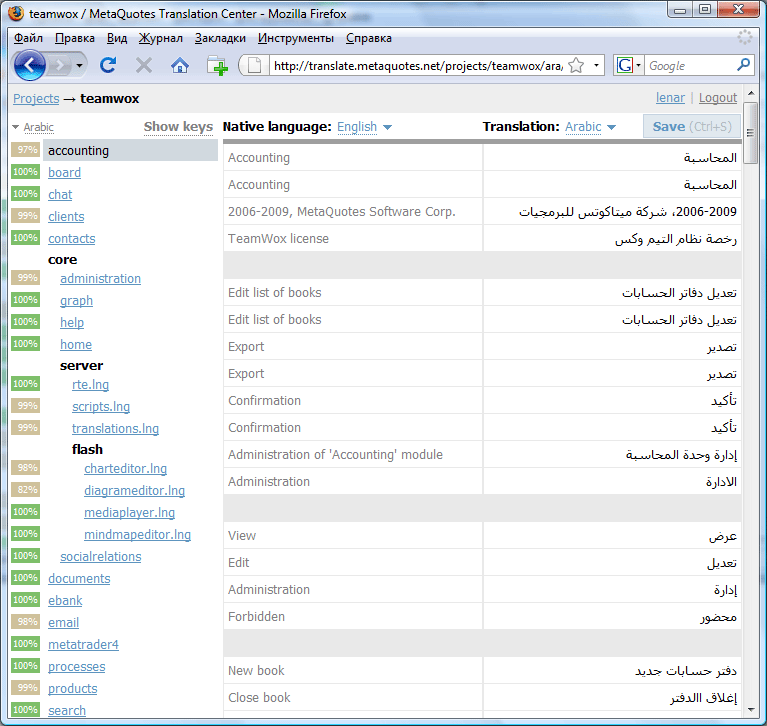 Working on the website is easy. The page always displays the basic language, from which your translation will be made. Any available translation can be chosen as the basic language: English, Russian, German, etc. The right part of the window contains the new language, into which the TeamWox collaboration software interface will be translated. Knowing the name of a function/button/command in the basic language, you can easily find an analog in your language. When your work has been completed, press Save and wait a little - in the nearest update of TeamWox groupware you will see your new translation!
To become a translator,
register on the site
. We will create an account for you within 24 hours after we receive your register data. And you can immediately start working. Make a translation and get TeamWox collaboration software in the language understandable to all of your colleagues - increase their efficiency and eliminate errors in their work!
Related articles:
2009.10.12