Download TeamWox
Manage your company more efficiently
Download the TeamWox distribution kit and additional applications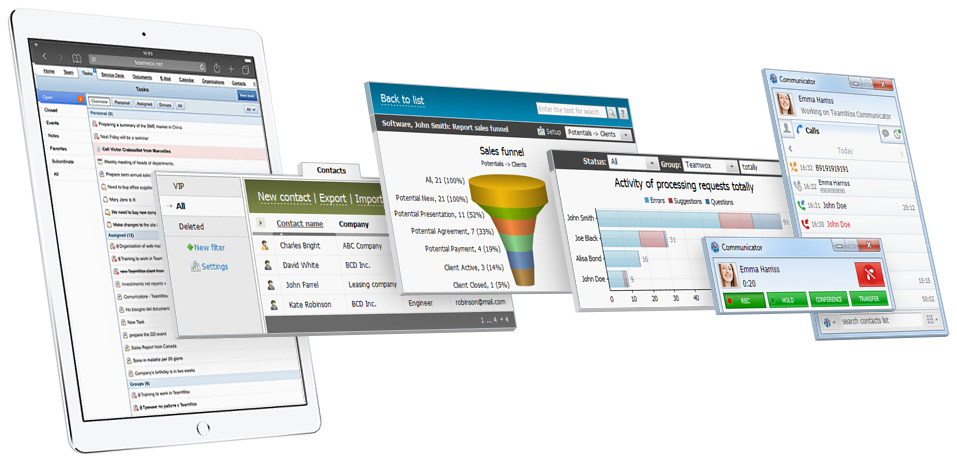 TeamWox

The enterprise management system designed for small and medium-sized companies. Evaluate how its features are beneficial for your company.

Read the installation guide and the brief training course. Arranging the work is even easier.
Download TeamWox
(29 MB)
System Requirements:
MS Windows (x64) 2003, 2008, Vista, 7, 8

2 GHz Pentium 4 or higher
1 GB RAM or higher
Communicator
The additional application combines the functions of a corporate messenger and a phone. It also informs your team members about new information in tasks, requests, emails and documents.

Download Communicator (for Windows, 2.2 MB). Mac OS X
TeamWox SDK

Package for developing custom applications. It allows adaption of the system for end user requirements. Also, you can integrate CRM with other systems.

Download SDK
(for Windows, 7 MB)
Commercial version
Purchase TeamWox in this website. You will receive one year free updates subscription.