"Home" Module
The main window of TeamWox is intended for monitoring the actual information and for making navigation through it convenient for you.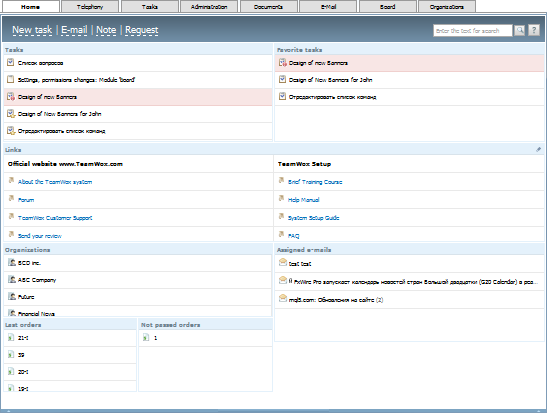 Links to documents that are currently in hand, to board and actual tasks can be placed here. For this purpose, widgets are used. Widgets "List of Custom Links" and the widget of external resources are the parts of the "Home" module.
There are several buttons located in the upper part of the tab above installed widgets:
•New task — open the window of creating a new task.
•E-mail — go to the "E-Mail" module to write a new message.
•Note — open the window of adding a note to client history.
•Request — start creating a request in Service Desk.
There is also a search line in this tab.