"Accounting" Module
The "Accounting" module is used for keeping information about financial operations of a company. Financial operations are divided into books denoting different projects. Contracts with different organizations are contained in books.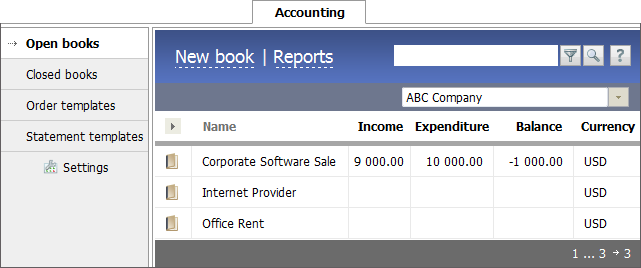 The "Accounting" tab contains the following functions:
•A click on the "New book" button will open a window of new book creation.
•The "Reports" button allows to start viewing the reports.
•The "Closed books" tab contains the list of closed books.
•Templates tabs are intended for working with templates for printing orders and account reconcilements.
•Using the

Settings button, one can go to choosing of a mailbox for sending orders.
•The main part of the window is occupied by the list of books.
•The upper right corner of the tab contains the search line.