"Team" Module
The module is intended for accessing public information about company employees (department, position, contact details). The list of employees in this module is formed automatically on the basis of profiles created using the module Administration -> Users.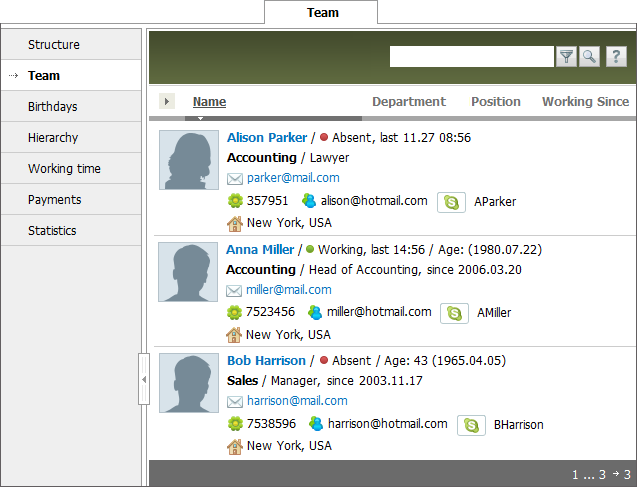 Besides displaying of information about the company team, module "Team" provides you with easy management of the company structure. The following sections are available here:
Besides the above functions, this tab contains a search line located in the upper right corner of the window.