"Calendar" Module
The "Calendar" module is designed for scheduling personal time and planning general corporate events.
Each user has a personal calendar, where he/she can schedule personal events, and the "Invitations" section for all the events he/she is invited to by other users. For planning general company's events, the unlimited number of common calendars can be created in this module (e.g. "Meetings", "Conferences", etc.) with different rights granted to users.
With support of CalDAV standard, you can configure synchronization of calendars and events between TeamWox system and external applications. For example, you can work with events via iPad calendar.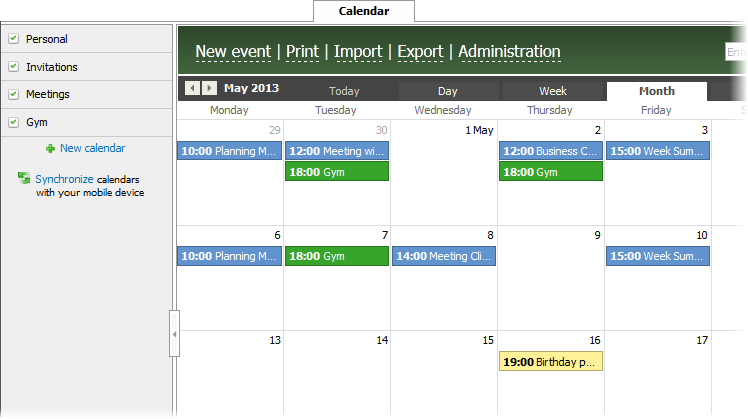 The following elements are available in the window of the "Calendar" module: