Representation of Events
Several types of event representation are available in the Calendar:
You can choose one of the modes at the top of the module:

The first four types of representation allow viewing events for a selected period, while the Agenda section displays the nearest events starting from the current day: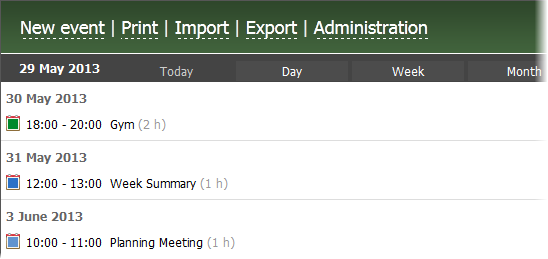 To view a detailed information about an event, click on its icon. Apart from viewing a detailed information you'll be able to modify or delete the event as well as go to its page by clicking "More".
Using buttons

you can switch between periods of a selected representation mode (days, weeks, etc.). The "Today" button allows to quickly switch from any day to the current one.
Dates in the calendar are links. By clicking them, you can go to viewing events on the selected day.