Creating a Request
In order to start the creation of a request, one should press the "New request" button located in the upper part of the "Service Desk" tab. After that the below window will appear: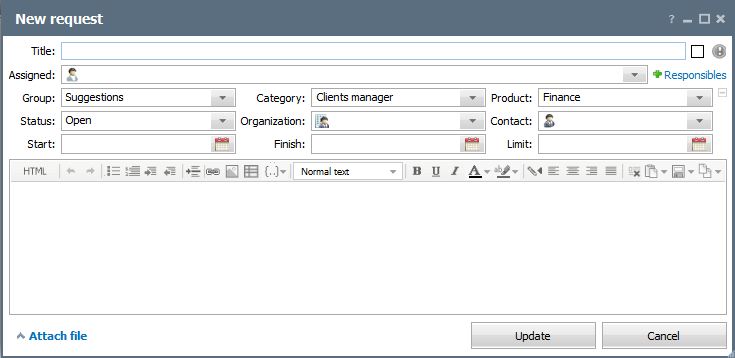 In the request creation window the following field must be filled out:
The request body is written in message editor located in the lower part of the window. To complete creation of the request press the "Add" button.