Fast Filtration of Tasks
The feature of fast filtration of tasks by assigned users/authors is implemented in the "Tasks" module. To do it, click with the left mouse button on a name of user or group in the assigned field of tasks list. After that the "Filtered" tab with the user or group specified in the filter parameters will be opened: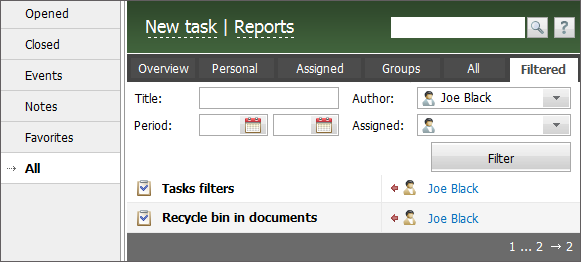 Filtration results are always displayed by the task tab the user was in.