Viewing a Project
To open a project view page, click on its name on the list.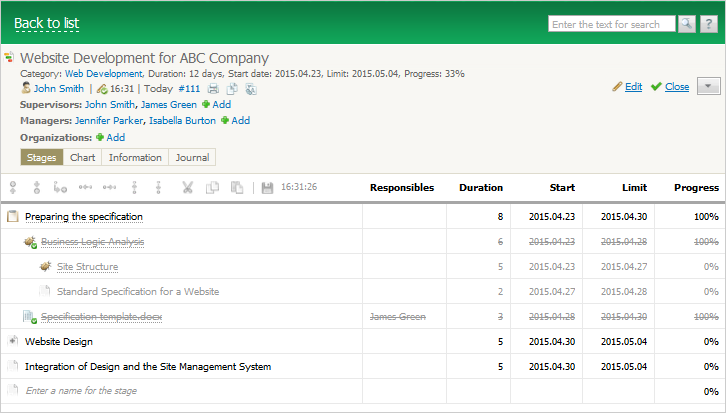 The project view window consists of several parts.
Project Header
The project header contains the following information:
Actions with a Project
The following actions are available for working with a project:

Project Body
The purpose of the "Projects" module is planning and control. Both of these tasks are performed in the body of the project. Thus, the body of the project is the main workspace for planning a project and monitoring its implementation. The project workspace varies depending on the selected tab: "Stages", "Chart", "Information" and "Journal".