Template Settings
The windows of creating and editing of templates are the same, except the possibility of deletion in the latter one. They have three tabs:
Edit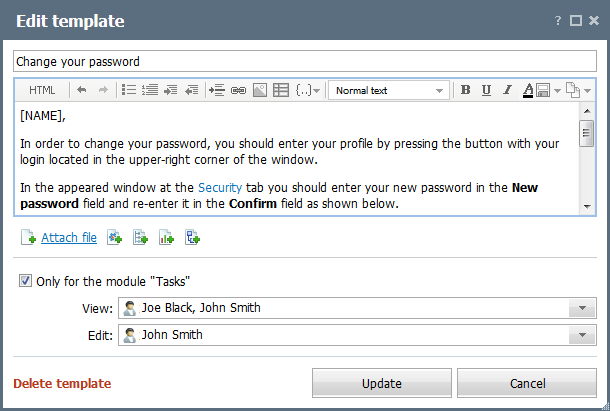 This tab is intended for creating and editing a template:
Title

— name of the template.

Template body

— the lower part of the window is intended for writing text of the template using the message editor.
The list of users/groups is managed in the special assign list, described in section "Lists of assigned".