Individual Working Time
In order to start viewing the working time of an individual employee, you should click his/her name in the "Working time" section. Another way is to go to the "Working Time" tab when viewing the employee profile.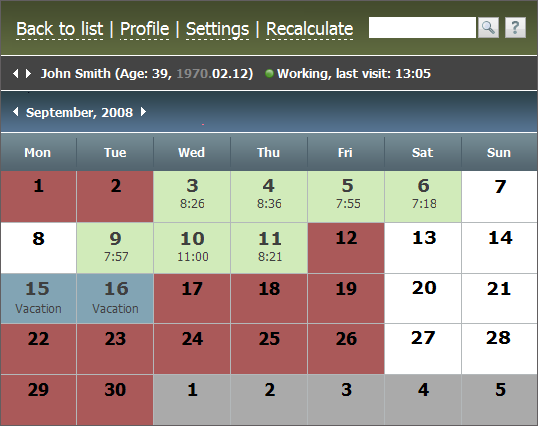 The information is displayed monthly. The necessary month can be chosen view the arrows near its name or by pressing on its name. The time of working in TeamWox is displayed under each date. Cell colors designate day types the same as it is while viewing the working time of all employees.
You can return to viewing the working time of all employees by pressing the "To list" button. You can update the information by pressing the "Recalculate" button, so you can get the current information about working time.
If you press on any day with your mouse you will go to the mode of editing the working time of the employee as well.