Articles
This section contains links to the articles published at www.teamwox.com. These articles contain a lot of useful information concerning peculiarities of working in the system. It's highly recommended to get acquainted with them.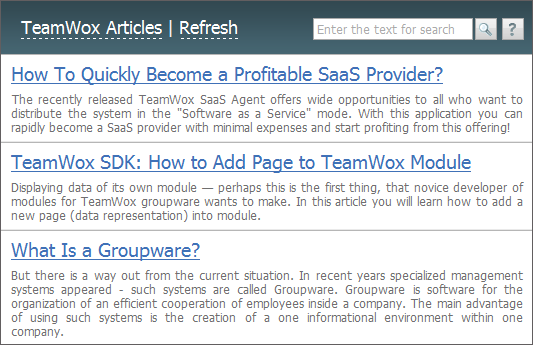 The name of each article is the link to its full version at www.teamwox.com. Each article has a short description of its contents. The upper part of the tab contains two buttons:
•TeamWox Articles — link to the articles section of www.teamwox.com.
•Refresh — refresh the list of articles.