News
The history of changes in the TeamWox system and important news from the forum of the www.teamwox.com site are automatically downloaded to the "News" section of the "Administration" module.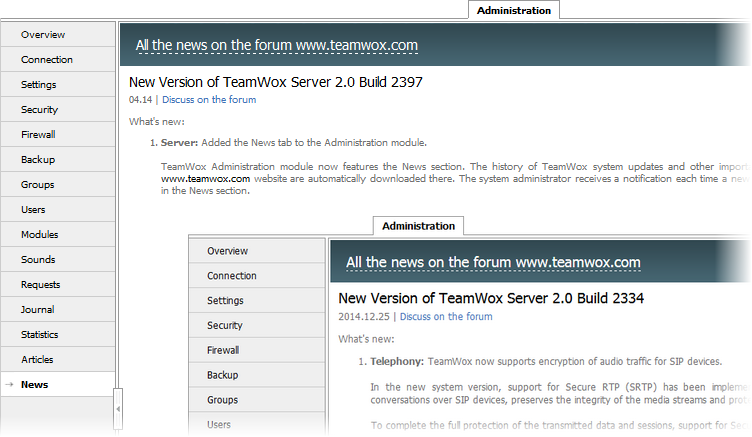 When a new entry appears in the "News" section, the system administrator receives a notification

.
Each news contains the following information:
•Header — news header, which is the same as the subject of a forum topic on www.teamwox.com.
•Publication date — the date of news release.
•Link "Discuss on the forum" — go to the forum on www.teamwox.com to discuss the news.
•Contents — the text of the news.