Permissions
The "Permissions" tab appears as soon as the group is created. It is used to manage the group's access rights to the listed resources of TeamWox.
The detailed description of permissions is given in the "Permissions" sections of the help in each module.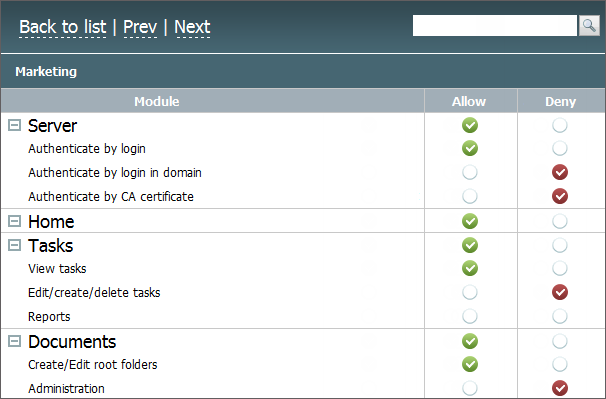 The access rights to certain functions can be specified in the corresponding paragraphs in "Allow" or "Deny" columns. If you check the "Allow" column,

appears. Checking of the "Deny" column shows

.
If an action is prohibited to a group then it will be prohibited to each user that is in that group. But if an action is allowed to a group, it can be prohibited for individual users in the group. Thus, prohibitive instructions always prevail over permissive ones.
Fields that are not marked as allowed or denied are considered as prohibited on default.
Click the permission name to the right to view the list of users and groups it is assigned to: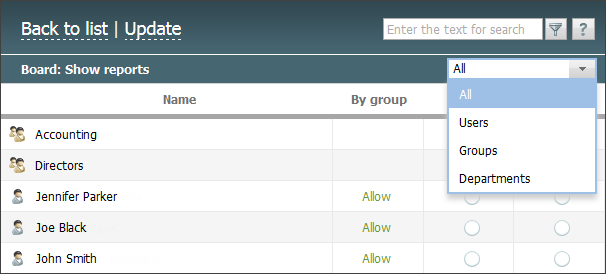 The list can be filtered by groups, users and departments. Click Allow or Deny cell in group permissions column to view the group that has allowed or denied the permission: