Call Hold
The call hold function allows you to keep a caller on hold with the voice communication disabled. In this case you can transfer the call to another subscriber or make another call on another line.
To enable the call hold, click Hold.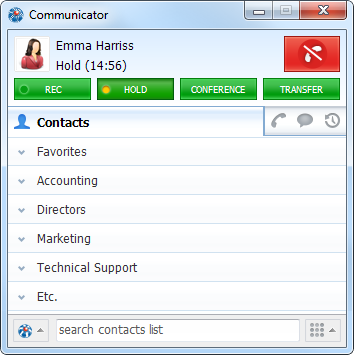 When holding a call you can call another colleague or open a chat by clicking

or

respectively against their name in the contact list. For an external call, dial a number on the numpad and press Enter.
To stop the hold, click the Hold button again.