Second Line Call
During the call, you can receive another call or make one more call on another line. To call on another line, put the current call on hold by clicking Hold. To call an internal subscriber, select it from the list and click

.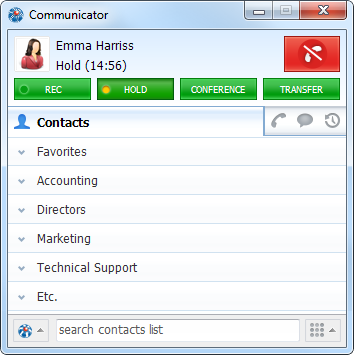 To call an external subscriber, dial the number on the numpad and press Enter or click

.
If you receive a call during a conversation, the first call is automatically put on hold.
During the conversation on the second line, the on hold line is displayed below in the Lines section.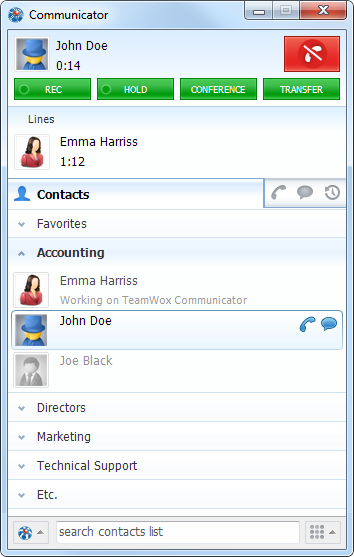 To switch to the first call, click on the icon of the subscriber.