Internal Calls
To make an internal call using the TeamWox Communicator, select "

Call" in the context menu of the required user in the contacts list. The call status is displayed at the top of the TeamWox Communicator: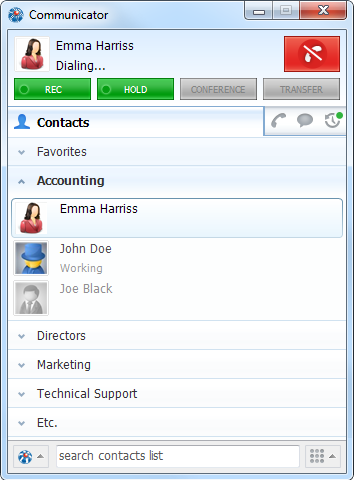 Once the user answers the call, the status of "Dialing..." changes to the call timer. Using the context menu, one can open a chat, create a task or view the profile of the colleague: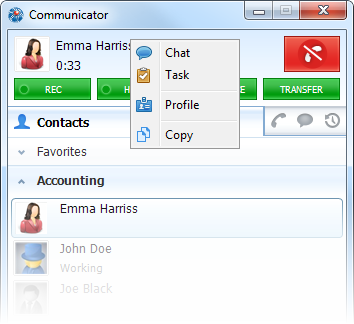 Incoming Calls
The incoming call window is shown in the lower right corner of the screen, separately from the TeamWox Communicator:

By clicking on the green button you can answer the call, or use the red button to reject it.
A context menu is available in the incoming call window:

The following commands are available in it:
Transferring Files
During a call you can quickly transfer some local files to the person you are calling. To do it, drag the files to the TeamWox Communicator header area.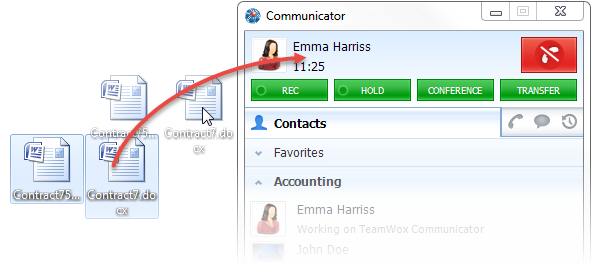 The files will be transferred through a chat.