Permissions
This tab is intended for adjusting the access right of users to different functions of the system.
The detailed description of permissions is given in the "Permissions" sections of the help in each module.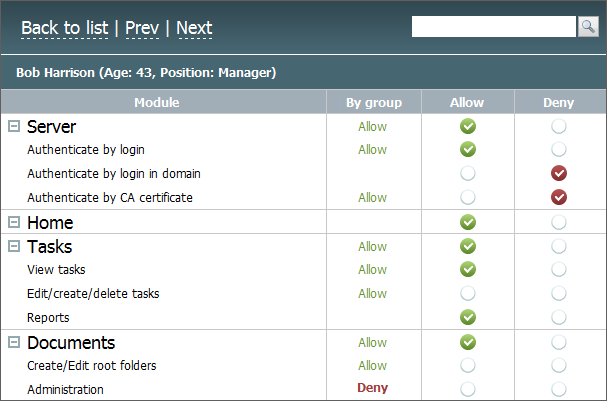 The access rights to certain functions can be specified in the corresponding paragraphs in "Allow" or "Deny" columns. If you check the "Allow" column,

appears. Checking of the "Deny" column shows

. The "By group" column displays whether permission is given to the group, the users are in, or not. Click Allow or Deny cell in group permissions column to view the group that has allowed or denied the permission: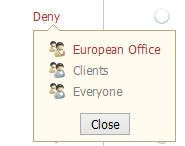 Note that functions prohibited for a group cannot be allowed for an individual user in that group. However, if the group is granted a permission, it can be taken away from an individual user.
Click on the name to the right to view the list of users and groups it is assigned to: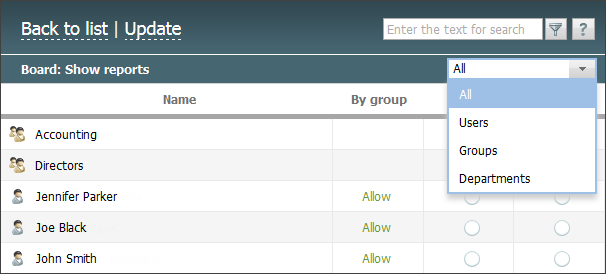 The list can be filtered by groups, users and departments.